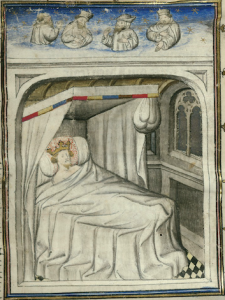 The Digital Library of Medieval Manuscripts (DLMM) currently encompasses the Roman de  la Rose Digital Library and the Christine de Pizan Digital Scriptorium. It offers a research environment in which the 13th-century narrative of the Rose and the works of late 14th/early 15th-century author, Christine de Pizan, can be explored in their manuscript context.
Over the past 20 years, the study of medieval manuscripts has been revolutionized by digitization. This site celebrates that advancement by gathering together volumes from libraries all over the world so researchers, students, and interested members of the public can compare related manuscripts side by side in a digital environment. The IIIF viewer allows users to explore these manuscript images using a variety of different search criteria. We provide detailed instructions on how to use this interface.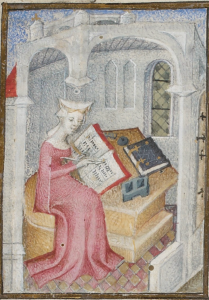 This website is an initiative of the Sheridan Libraries at Johns Hopkins University, but would be impossible without the multiple partners and funders with whom we have had the great honor to work over the previous two decades.
As this website continues to evolve we will be adding more manuscripts to both projects, as well as providing new tools for their study, including manuscript catalogues and textual concordances.
Please contact us with any questions or comments about the projects.